In order to continue with our mission of bringing great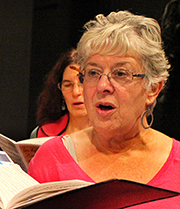 choral literature and music education to the residents of the area, we need support from the community at large. Please consider a donation to the North Coast Chorale.
Contributions at the following levels would be greatly appreciated:
Sustainers: $2500 per season
Founders: $1000 per season
Benefactor: $500 – 999
Chorale Sponsor: $300 – 499
Instrumental Sponsor: $100 – 299
Patron: $50 – 99
Friend: $25 – 49
For more information on how to donate, please contact Cheryl Capellen at capellencheryl@gmail.com or write to us at: North Coast Chorale, PO Box 632, Astoria, OR 97103.